Start your free consultation to discover the right survey for your organization.
or call

(800) 279-6361
2019 Pride Surveys Community Coalition Mini-Grant Winner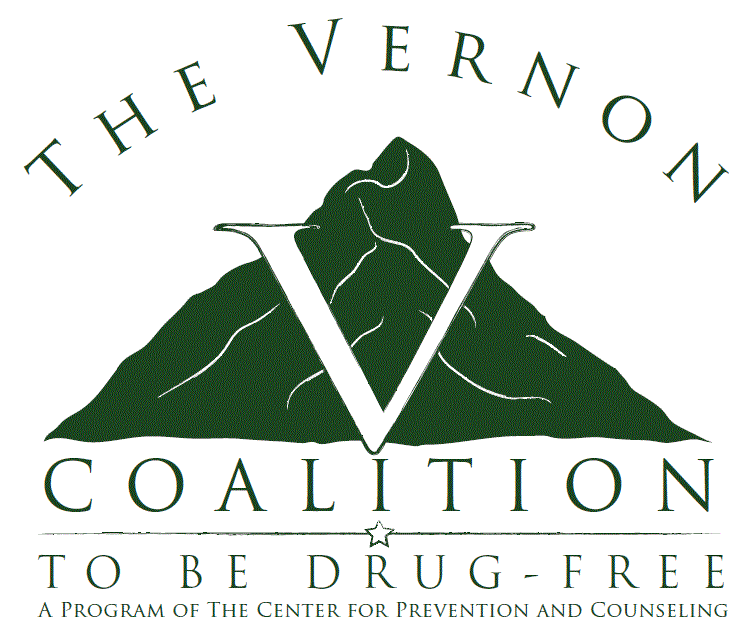 Posted on
Pride Surveys is proud to collaborate with many community coalitions across the country who do incredible work to better their communities. In 2019, we received a multitude of worthy submissions from those applying for the Pride Surveys Mini-Grant. It is our distinct honor to share the winning submission from The Vernon Coalition to be Drug-Free in Vernon, NJ, a coalition that is committed to reducing youth substance abuse. Learn more about how they have utilized Pride Surveys data to make a difference.
The Vernon Coalition to be Drug-Free Mini-Grant Submission
Respondent: Rebecca Dorney, Coalition Coordinator
They say, "A picture is worth a thousand words"—we say that a picture with Pride Survey data is worth so much more. The power of this data has driven significant community-level change in Vernon, NJ, whereby helping reduce youth substance use and creating a safer community for our families and young people. 
The Vernon Coalition is a program of the Center for Prevention and Counseling (CFPC), a non- profit organization with 501C3 status. The Coalition was created in the spring of 2010 after the Vernon community tragically lost five of their young people due to heroin overdoses in a short period of time. All of these individuals were 19 or 20 years old and from the same graduating class. These five untimely deaths shook the community into action, and community stakeholders came together to address this issue. In partnership with the CFPC, this committed group was able to secure a Drug-Free Communities Grant (DFC) from the Office of National Drug Control Policy. 
Now in our 9th year as a DFC, the Vernon Coalition is a robust, member-driven movement that collectively works to continue driving youth substance use down while establishing and strengthening community collaboration. In using the Strategic Prevention Framework, we have developed and executed annual action plans that have consistently delivered positive outcomes year after year. Pride Survey Data has been our leading resource in helping devise appropriate and effective strategies and in measuring our success. It's safe to say that Pride data is everything to us! 
Since 2011, we have administered THE RISK AND PROTECTIVE FACTOR STUDENT PERCEPTION SURVEY every other year, while switching to THE PRIDE SURVEY PLUS FOR GRADES 6-12 for 2019. This robust body of data has provided invaluable direction for every move we make. Although we also collect data through other means, such as focus groups and interviews, we find that overall results consistently validate what the Pride Survey Data tells us. 
As a DFC grant reporting requirement, we rely on the Pride Surveys to ascertain the four core measures; 1) 30-day use, 2) perception of harm, 3) perception of parental disapproval & 4) perception of friend's disapproval. These four core measures are reported on four substances; 1) alcohol, 2) tobacco, 3) marijuana & 4) prescription drugs. However, although the four core measures are very important, it's the rest of the information that has allowed the Vernon Coalition to focus on turning data into action. 
Every other year, upon receiving the Pride Data reports, significant effort is made to analyze the results. Each question and answer is entered into the database we have developed while breaking it down by grade. This allows us to see all material from 2011, 2013, 2015, 2017…. & soon 2019…side by side and provides insight through comparisons and trends. Furthermore, as part of the Center for Prevention and Counseling, we are able to compare Vernon figures to the three other school districts in our county that also use the Pride Survey. Upon completion, the action plan is driven by the measurements of past goals and new trends that emerge. 
The multiple strategies used to disseminate Pride Survey Data are broad and innovative. Aside from the mandatory DFC reporting of the four core measures, we customize presentations for Vernon Stakeholders such as the Vernon Township School District staff & BOE, the Vernon Chamber of Commerce, Town Council, Vernon Women's Club, and many other groups. In addition, we aggressively arrange meetings with our local businesses and healthcare providers. All presentations are tailored for each audience and include far more topics than the four core measures. We incorporate some of the social norms that emerge from the data such as school and community perceptions of safety, perceptions of neighborhood and police involvement, connections youth are making in school and other activities, and the perceptions around if there are rules at home and if there are consequences. 
We have found that many of our fellow coalitions and other partner agencies often only share the four core measures in their communities. However, we discovered early on that leading with that specific information can be scary and off-putting for many stakeholders. In relationship development, it's our task to find the right information that people ARE interested in and what will compel them to engage in coalition work. In understanding and considering the missions of those we connect with and identifying which Pride Survey questions align with their individual missions, we are able to introduce them to coalition work in a unique and positive way. Once we have initiated a relationship, we can expand their capacity and engage them in helping effect community-level change. 
For example, the Mountain Creek Ski Resort is the largest employer in Vernon, who also employs many of our young people. It is critical for them to understand the social norms around the perception of rules and consequences in order to successfully hire, onboard, and train these young people. Our biennial meetings with management to review the Pride Survey results focus on the data that will help Mountain Creek retain and invest in our youth while achieving their objectives. Many positive outcomes have resulted from this innovative approach such as 1) Mountain Creek's capacity to support the mission of the Vernon Coalition has expanded, 2) many young people have a steady job opportunity, 3) Mountain Creek has introduced anti-drug messages in their training and employee newsletters, and 4) Mountain Creek participates in fundraising for coalition initiatives. This original approach demonstrates our focus on turning data into action! 
Another project that exhibits a fresh take on sharing data is our social norming campaign to parents and families, again around the perception of rules and consequences. A series of banners and posters have been created and are placed in all of our schools and at special events, such as our Town Hall. These messages encourage parents to have conversations with their children and understand the importance of bonding and establishing boundaries, as well as creating consistent consequences. Each message includes a Pride Survey Data fact, see examples below: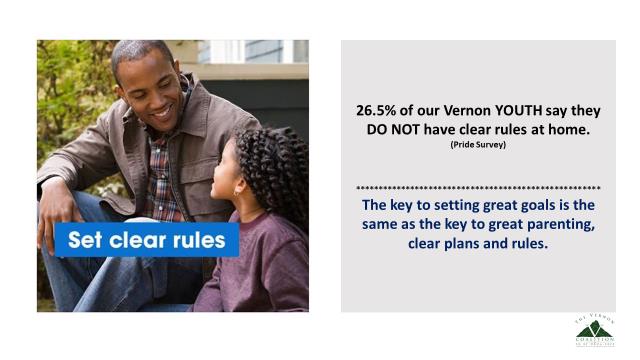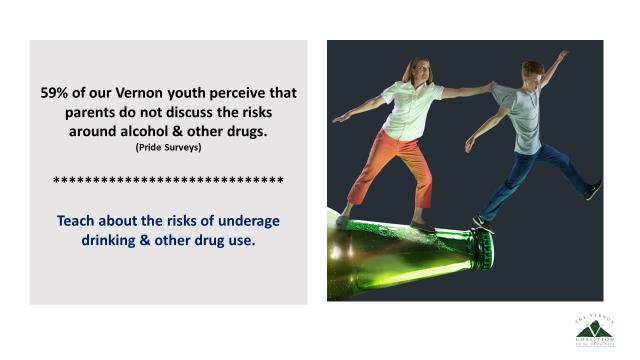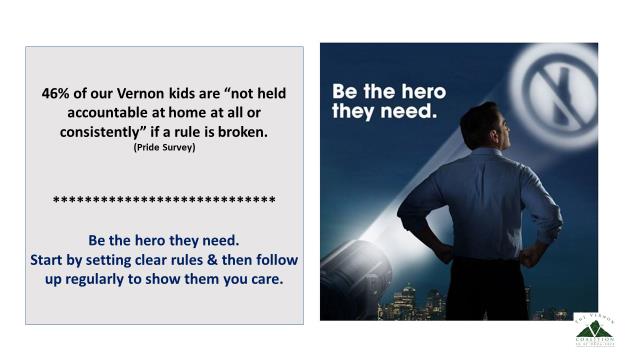 Pictures really speak louder than words! An image is more colorful than a group of words, literally and figuratively. People tend to stop and look at compelling visuals. Our attention is more readily attracted to a picture rather than simply a group of words. By incorporating Pride Survey Data, we have been able to deliver positive messages while creating awareness that we have work to do. We plan to expand this social norming campaign to our social media plan in 2020 after we receive our 2019 Pride Survey results. 
Another project has been with the Vernon Township Board of Education. As with many other schools all over the U.S., bullying has been identified as an area that requires improvement schoolwide. The BOE has used Pride Survey data to set baseline measurements around the perceptions of safety, how connected a student is to activities and school engagement. Strategies and activities are being created with these data points in mind. In addition, the "School Climate Committee" is now actively using this data to help meet their objectives. 
This customized sharing of data has created many positive outcomes for the Vernon Coalition. One specific example is in the dramatic improvement of Pride Survey involvement, year after year, due to school and parent support. Every survey we have taken has increased steadily, from 247 participants in 2011 to 1385 in 2019! That's 87% of the school population –which is a miracle in New Jersey, an active consent state! This example is a clear demonstration of a focus on turning data into action as our school leadership understands the power of the Pride Survey and has learned to rely on the invaluable insight it provides. 
In 2017, the Vernon Coalition proudly received CADCA's Got Outcomes for Intermediate Outcomes Award due to the strength of our overall results in reducing youth substance use as measured by Pride Survey Data. At this time, we are eagerly awaiting our 2019 results to determine if we will be able to enter for the next cycle—who knows? "Coalition of the Year" sounds really good! 
The following banner was created for the ideas fair at the 2018 CADCA Ideas Fair at the National Leadership Forum highlighting our Pride Survey results: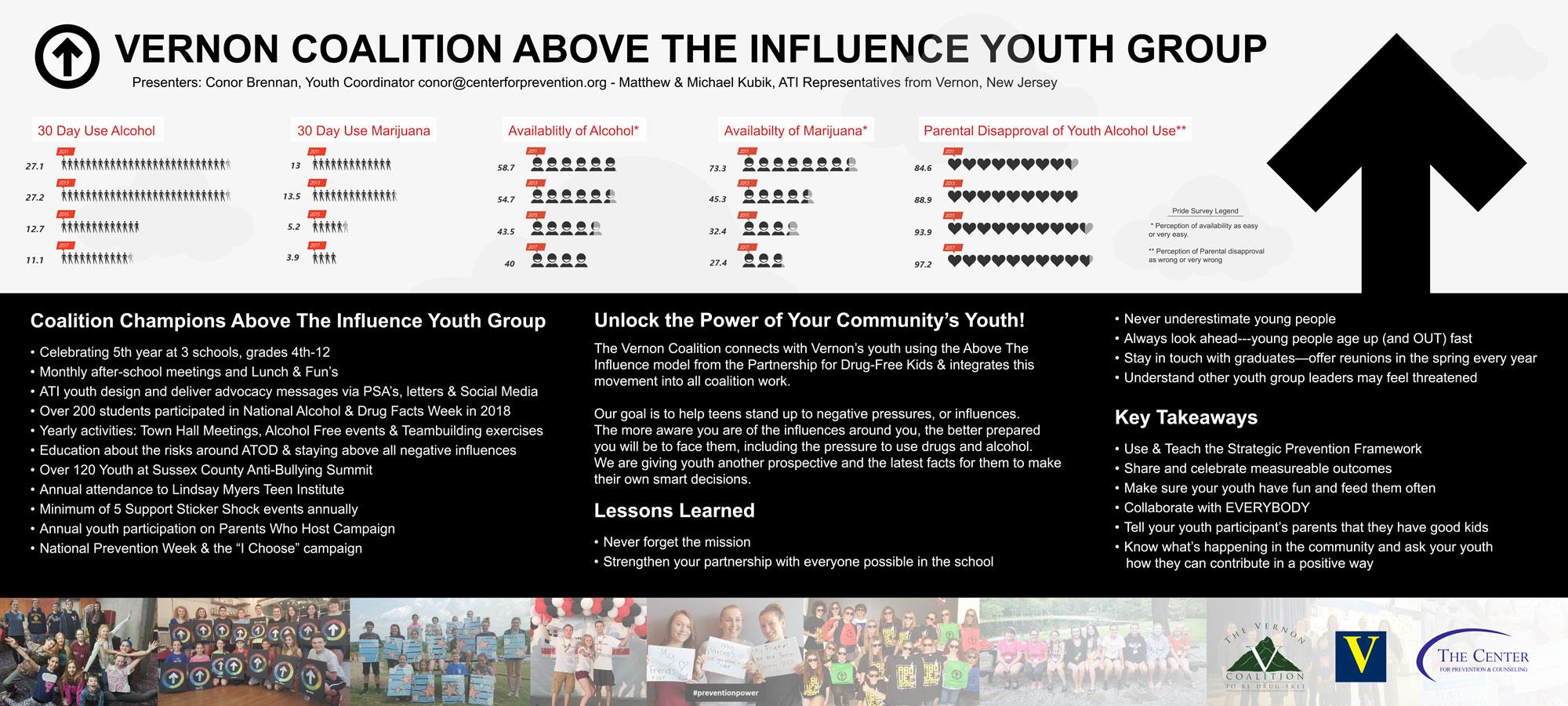 Fortunately, other coalitions can easily replicate the strategies we have deployed and achieve similar outcomes. By developing genuine relationships, listening to our stakeholders, and sharing the right data with them—we create a dynamic, caring group that will make community magic happen. By telling our story with pictures and data, the Vernon community has made great strides in meeting our mission of establishing and strengthening collaborations, in order to reduce youth substance use. Other coalitions can be assured that if they use their Pride Data in unique and creative ways—they can help change their communities too! 
Contact Pride Surveys today to learn about how our surveys can help your community coalition make a difference. 
Stay Informed!
Sign up for our information-filled email newsletter

Related Posts