Start your free consultation to discover the right survey for your organization.
or call

(800) 279-6361
How to Talk to Your Students About Cyber Security and Cyber Bullying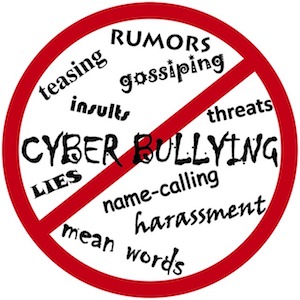 Posted on
According to one recent study, an incredible 25% of teenagers say that they have been a victim of repeated bullying on their cell phone, on the Internet or both.[1] When you open that number up to all young people from adolescence to their early 20s, it jumps to an unfortunate 52%.[2]
To make matters worse, more than half of the young people who responded to one survey said that they never talk to their parents when they become the victims of these types of incidents. This is a large part of why talking to your students about cyber bullying and cyber security in general is so important – oftentimes schools are the first line of defense when these types of events start to unfold.[3]
Knowledge is Power
When discussing cyber bullying with your students, it's important to make them aware of a few problems that they may not even realize are going on. Cyber bullying isn't merely limited to negative interactions or hurtful messages on social media and instant messengers.[4] It can also involve things like impersonation, where one student posts comments under the guise of another's identity in an attempt to make them look bad.
Cyber stalking is also a very serious issue, where social media is often employed to continually follow or harass victims. Sharing secrets with large groups of people and trolling (firing immature or mean comments at a victim repeatedly) are also very common on the web.
Part of making sure that your discussion with students is as valuable as possible involves making them aware of just what types of aggression they may face. Knowing as much as you can about cyber bullying in all its forms will also help school leadership keep a more watchful eye over their student body.
Establishing a Plan for Prevention
From day one, it is essential that teachers and school administrators create a safe and supportive environment for their students.[5] This involves not only establishing a no-tolerance policy for bullying in the classroom, but also implementing a rewards system for students who show kindness and respect to their peers. Calling attention to positive behavior early on can have a profound impact on students who may not respond well to threats and other forms of punishment.
The Pride Surveys Approach
In an educational setting, cyber bullying and cyber security in general are complicated topics that will require a lot of discussion moving forward. Rest assured that this is an issue that most organizations will face at some point – learning more about it today puts you in a better position to help prevent it from happening at your school tomorrow.
To find out more about these important topics, or to purchase a school-level student survey in order to gain superior visibility into your own organization, please contact Pride Surveys today.
[1]"School Bullying Statistics Show the Severity of the Problem." Retrieved 18 August, 2017 at https://nobullying.com/school-bullying-statistics-show-the-severity-of-the-problem/
[2]"Cyber Bullying Statistics 2014." Retrieved 18 August, 2017 at https://nobullying.com/cyber-bullying-statistics-2014/
[3]"Students are Smarter than Their School Cybersecurity." Retrieved 18 August, 2017 at http://www.itbusiness.ca/news/students-are-smarter-than-their-schools-cybersecurity/93278
[4]"The 8 Types of Cyberbullying." Retrieved 18 August, 2017 at https://sites.google.com/site/jointheupstanders/the-8-types-of-cyberbullying
[5]"Create a Safe and Supportive Environment." Retrieved 30 May, 2017 at https://www.stopbullying.gov/prevention/at-school/build-safe-environment/index.html#Create a Safe and Supportive Environment
Stay Informed!
Sign up for our information-filled email newsletter

Related Posts