Start your free consultation to discover the right survey for your organization.
or call

(800) 279-6361
Hungry Kids in the Learning Environment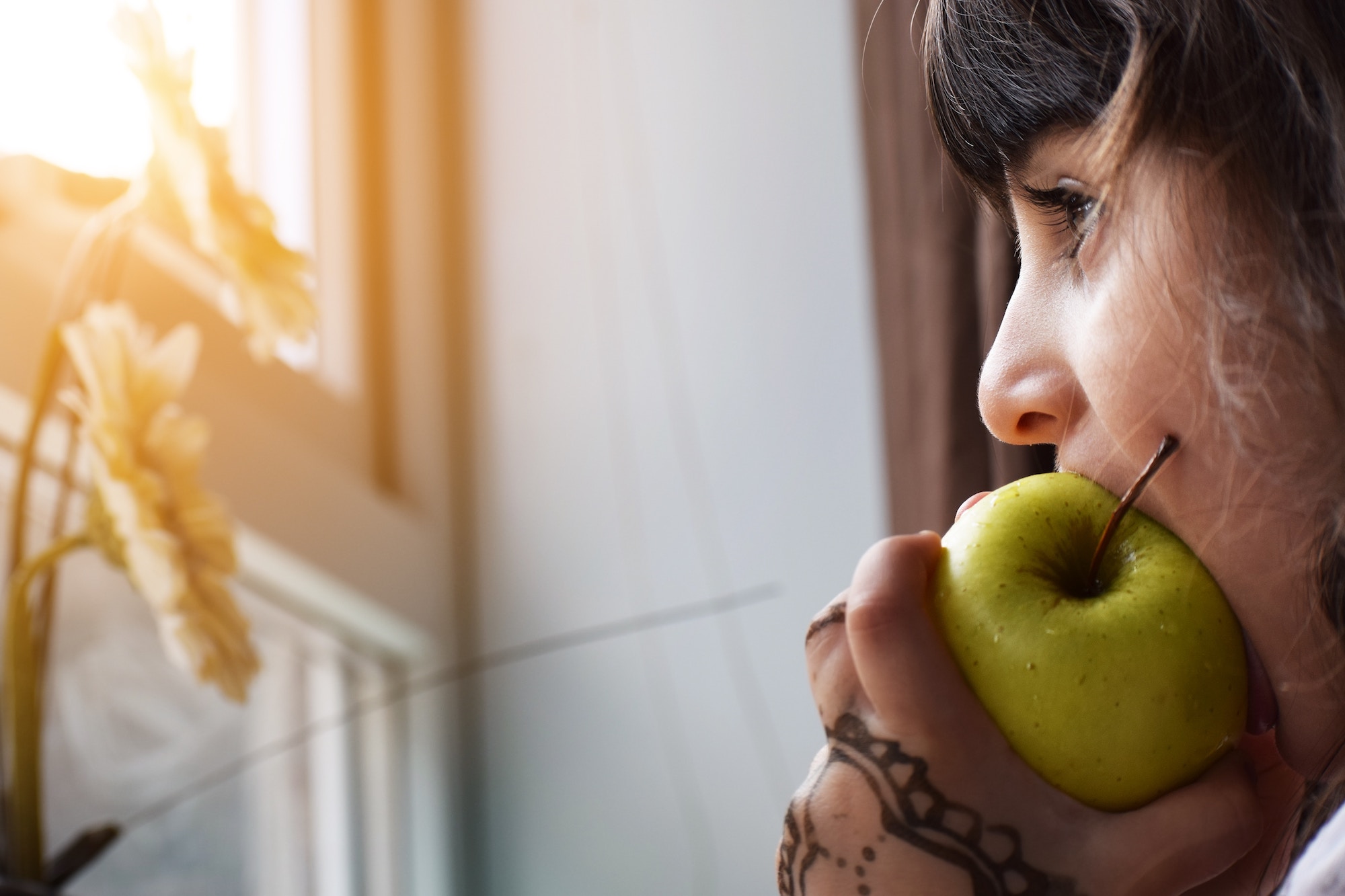 Posted on
No Kid Hungry tells us that hunger affects 1 in 6 children in the United States.[1] In 2016, the federal poverty level was $24,300 for a family of four – with more than 40 million families falling below this level.[2] Of that number, more than 13 million children were part of households that were unable to provide adequate, nutritious food for their children at times during the year.[3] In this post, we will take a closer look at hunger in America and how it affects households with children in their daily lives, including what effect it has on students' learning environment in school.
According to the Food Research & Action Center, households with children are particularly vulnerable to hunger as they experience food hardship at a rate roughly one-third higher than families without children.[4] This data was reported as part of the Gallup-Sharecare Well-Being Survey Research where 337,690 households were asked about their food security through a simple question: "Have there been times in the past 12 months when you did not have enough money to buy food that you or your family needed?" Not surprisingly, the nation struggled with hunger during the years of the Great Recession, but what was unexpected was the rise in these numbers from 15.1% in 2016 to 15.7% in 2017.[5]
What Is Food Insecurity?
Beginning in 2005, the USDA created a new food insecurity definition as a "household level" of uncertain or limited access to adequate nutrition or meals.[6] Marginal Food Security most often refers to either anxiety over food sufficiency or shortage of food in the house, but little or no indication of change in diets or food intake.[7] Low Food Insecurity meant the household reported diminished quality, variety, or desirability of their diet, while Very Low Food Insecurity translated to reports of multiple signs of eating pattern disruption and reduced food intake because they do not have enough money to buy food.[8]
According to the USDA, Very Low Food Insecurity can be characterized by some of the following found in the Annual Food Security Survey:
99% of those surveyed reported having worried that their food would run out before they could buy more.
96% stated that an adult had cut the size of meals or skipped a meal because there wasn't enough money for food.
88% reported that this had occurred in three or more months.
68% responded that they had been hungry but did not eat because they could not afford enough food.[9]
Hungry Children: How Does Food Insecurity Impact Learning?
Studies have shown that food insecurity can lead to physiological as well as psychological and behavioral issues. Based on a Canadian study, children who struggle with ongoing issues of hunger are more likely to have poorer health in general as well as higher odds of chronic conditions and asthma when compared with those who were never hungry.[10]
According to Feeding America, the nation's largest hunger-relief organization, 22 million children receive free or reduced-price meals through the National School Lunch Program and the National School Breakfast Program.[11] As part of this program, breakfast consumption has been shown to have positive outcomes not only for nutrition and diet quality but also healthy weight and lifestyle.[12] Studies have also found an increase in attention following breakfast, versus with no breakfast, reflected by an increase attention and focus – a necessity for better school performance – and improved behavior during lessons.
This research suggests that children may be particularly susceptible to the positive nutritional impacts of breakfast and its effects on brain activity and related cognitive, behavioral, and academic outcomes. This study even concluded that breakfast consumption is beneficial to positive "cognitive outcomes, which were more apparent in children who are considered undernourished."[13]
Learn More About Childhood Hunger in America
This interactive map from Feeding America allows you to dig a little deeper behind hunger in America data to see what's going on on your community. Malnutrition and hunger are real issues going on across the U.S. and impacting children and their ability to thrive every day. Many times, children living in poverty experience bullying as a result of needing school breakfast or lunch or not having enough to eat.[14] Our student perception surveys ask about all types of risky behaviors and barriers to education including weight, body perception and school bullying. Pride Surveys has customizable questions available for most of our surveys that allow customers to ask questions on the student survey that are unique to the student population and setting where the data is gathered.
The benefit of working with a survey company is that we can gather fact-based data and information through anonymous and effective survey tools. With this information, schools, PTAs and coalitions are in a better position to secure future funding from a variety of sources.
Please feel free to browse through the different types of student surveys we offer and find out why more than 13.9 million students, parents, and faculty members have responded to Pride Surveys. Questions? Please call us today at 800-279-6361 or fill out our quick online contact form.
---
[1] "Hunger Facts." Retrieved 26 September 2018 at https://www.nokidhungry.org/who-we-are/hunger-facts
[2] Ibid.
[3] "Household Food Security in the United States in 2016." Retrieved 26 September 2018 at at https://www.ers.usda.gov/webdocs/publications/84973/err237_summary.pdf?v=0
[4] "How Hungry Is America? Food Hardship in America: A Look at National, Regional, State, and Metropolitan Statistical Area Data on Household Struggles With Hunger" Retrieved 26 September 2018 at http://www.frac.org/wp-content/uploads/food-hardship-july-2018.pdf
[5] Ibid.
[6] "Definitions of Food Insecurity." Retrieved 26 September 2018 at https://www.ers.usda.gov/topics/food-nutrition-assistance/food-security-in-the-us/definitions-of-food-security.aspx
[7] Ibid.
[8] Ibid.
[9] Ibid.
[10] "Child Hunger and Long-term Adverse Consequence for Health." Retrieved 26 September at https://jamanetwork.com/journals/jamapediatrics/fullarticle/383613?=
[11] "BackPack Program." Retrieved 26 September 2018 at http://www.feedingamerica.org/our-work/hunger-relief-programs/backpack-program/
[12] "The effects of breakfast on behavior and academic performance in children and adolescents." Retrieved 26 September 2018 at https://www.ncbi.nlm.nih.gov/pmc/articles/PMC3737458/
[13] Ibid.
[14] "School Lunch Shaming: A 'Hidden' Bully for Latino Kids." Retrieved 26 September 2018 at https://salud-america.org/school-lunch-shaming-this-hidden-type-of-bullying-is-affecting-many-latino-kids/
Stay Informed!
Sign up for our information-filled email newsletter

Related Posts