Start your free consultation to discover the right survey for your organization.
or call

(800) 279-6361
Impact of Bullying and Youth Violence in High Schools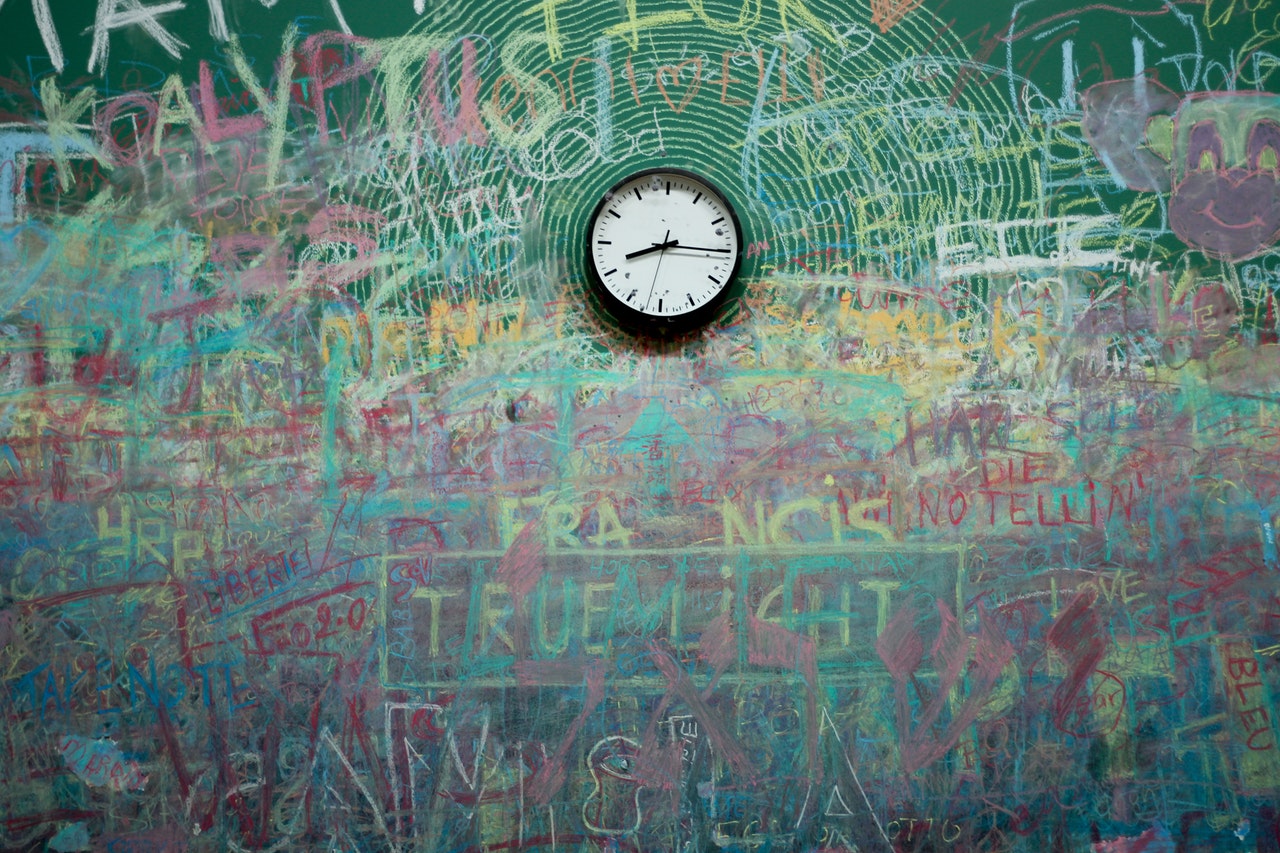 Posted on
School violence isn't easy to understand, but it is something we seem to hear about more and more. Bullying, while nothing new, is of growing concern to parents at home and educators in schools because of its impact on children, learning, and the educational environment. So, let's talk about youth violence and bullying to see how it impacts our kids and what adults can do to help.
Bullying is "unwanted aggressive behavior" that involves a real or perceived power disparity that repeatedly occurs over time. It can include intimidation, spreading rumors, physical or verbal attacks, or purposely excluding people from a group.[1] Perhaps once seen as part of growing up, bullying in the United States is now recognized as a type of youth violence that interferes with learning. It not only creates a poor learning environment for students but also impacts the teaching and working atmosphere for educators.
Violence is the intentional use of physical force or power against oneself or another person intended to cause injury, death, or bodily harm. It may be physical, sexual, psychological or involve deprivation.[2]  A push on the playground might be an aggressive expression of frustration from elementary school students, but when it escalates to ongoing harassment and creates fear of going to school, learning and much more are impacted.
Research over the last several years has explored the overlap between bullying and other forms of youth violence as well as related behavioral health risks, such as mental health and substance use. A 2011 study showed that bullying at age 14 predicted violent convictions between ages 15 and 20, self-reported violence at age 15 to 18, low job status at age 18, and drug use at 27 to 32 years of age.[3]
Bullying doesn't only involve violence. It can also include teasing as well as social exclusion and online taunts. Parents, counselors, and educators should also be on the lookout for circumstances where students purposely leave someone out, tell others not to be friends with someone, spread rumors, or deliberately embarrass someone in public. Intimidation and bullying behavior can be:
• Verbal
• Social
• Physical
• Cyberbullying[4]
Beginning in 1990, the Centers for Disease Control started their Youth Risk Behavior Surveillance System to collect data from more than 3.8 million high school students over 1700 surveys.[5] The national study monitors teen health risk behaviors including those that contribute to violence on school property. Over 15 years of surveying, it has started to spot some trends.
• The number of kids who carried a weapon (including guns, knives and more) to school decreased from 11.8% in 1993 to 4.1% in 2015.
• In 2015, 6% of kids surveyed said they were threatened or injured with a weapon on school property. In 1993 this number was 7.3%.
• The number of kids who were involved in a physical fight at school decreased over the study period from 16.2% to 7.8%.
• In 1993, 4.4% of kids surveyed said they did not go to school because they felt unsafe either in school or on their way to or from the property. By 2015, this number was 5.6%.
• The CDC survey began asking about bullying behaviors on school grounds in 2009 and has seen an increase since then from 19.9% to 20.2%.[6]
What we can take away from this data is that physical fights and the presence of weapons may be decreasing over time, but intimidation and terrorization appear to be impacting children to the extent that they will avoid the school learning environment to get away from the threat.
Research on youth violence has increased our understanding of factors that make some populations more vulnerable. Based on statistics beginning in 1992, LGBTQ students are two to three times more likely than their peers to be physically assaulted or threatened at school.[7] Students may feel depressed and hopeless or isolated and excluded by their peers. Sometimes, people who turn to violence are victims of bullying who feel they have hit a breaking point and would do anything to make it stop.
The federal government began collecting data on school bullying in 2005, when the prevalence of bullying was around 28%, according to the US Department of Education.[8] What may come as a surprise is that more middle schools reported daily school bullying (22%) than high schools (15%) or primary schools (8%).[9]
Anti-bullying and Violence Awareness Resources
Where can parents and educators look for tools to begin conversations with students about youth violence and bullying? Pride Surveys' own Social, Emotional and Bullying Behavior Survey collects data and delivers reports that assess middle school students' bullying perceptions and problem behaviors that affect student engagement. With SEBBS, schools can discover underlying causes for unwanted conditions such as increased absenteeism, lower academic achievement, and increased substance abuse.
The Johns Hopkins Bloomberg School of Public Health Center for the Prevention of Youth Violence offers several youth violence and bullying resources for educators, students, and parents including Teaching Tolerance lessons from the Southern Poverty Law Center. The renowned Children's Hospital of Philadelphia has developed an online resource of Violence Prevention Tools.  Students who experience bullying appear to be more likely to find peer interventions helpful rather than educator or self-actions, according to the Youth Voice Project.[10] So anti-bullying programs focused on peer education and school climate may find more success.
Violence and social and emotional intimidation have an impact on student success and academic achievement. That's why Pride Surveys created our learning environment survey to measure students' perceptions and behaviors that affect student engagement. Some of the questions we ask as part of this survey are:
• While at school have you carried a handgun?
• While at school have you threatened to hurt a student by hitting, slapping or kicking?
• While at school have you had a student threaten to hit, slap or kick you?
• While at school have you been afraid a student may hurt you?
• While at school have you hurt a student who hit, slapped or kicked you?
The benefit of choosing a survey company is that we take the guesswork out of the surveying process to ask the difficult questions. Browse the different types of scalable student surveys we offer and find out why Pride Surveys is the best choice to help you survey your school. Questions? Give us a call at 800-279-6361 or contact us here.
---
[1] "What is Bullying?" Retrieved 12 March, 2018 at https://www.stopbullying.gov/what-is-bullying/index.html
[2] "Definition and typology of Violence." Retrieved 12 March, 2018 at http://www.who.int/violenceprevention/approach/definition/en/
[3] "Bullying as a predictor of offending, violence and later life outcomes." Retrieved 12 March, 2018 at https://www.ncbi.nlm.nih.gov/pubmed/21370294
[4] "What is Bullying?" Retrieved 12 March, 2018 at https://www.stopbullying.gov/what-is-bullying/index.html
[5]  "Youth Risk Behavior Surveillance Systems (YRBSS) Overview." Retrieved 12 March, 2018 at https://www.cdc.gov/healthyyouth/data/yrbs/overview.htm
[6] "Trends in the Prevalence of Behaviors that Contribute to Violence on School Property National YRBS: 1991—2015." Retrieved 13 March, 2018 at https://www.cdc.gov/healthyyouth/data/yrbs/pdf/trends/2015_us_violenceschool_trend_yrbs.pdf
[7] "Violence and LGBTQ+ Communities What Do We Know, and What Do We Need to Know?" Retrieved 13 March, 2018 at http://www.rti.org/sites/default/files/rti_violence_and_lgbtq_communities.pdf
[8] "New Data Show a Decline in School-based Bullying" Retrieved 13 March, 2018 at https://www.ed.gov/news/press-releases/new-data-show-decline-school-based-bullying
[9] "Crime, Violence, Discipline, and Safety in U.S. Public Schools Findings from the School Survey on Crime and Safety: 2015–16" Retrieved 12 March, 2018 at https://nces.ed.gov/pubs2017/2017122.pdf
[10] "Youth Voice Research Project: Victimization & Strategies." Retrieved 12 March, 2018 at http://njbullying.org/documents/YVPMarch2010.pdf
Stay Informed!
Sign up for our information-filled email newsletter

Related Posts