Start your free consultation to discover the right survey for your organization.
or call

(800) 279-6361
Middle School Survey For Social, Emotional & Bullying Behavior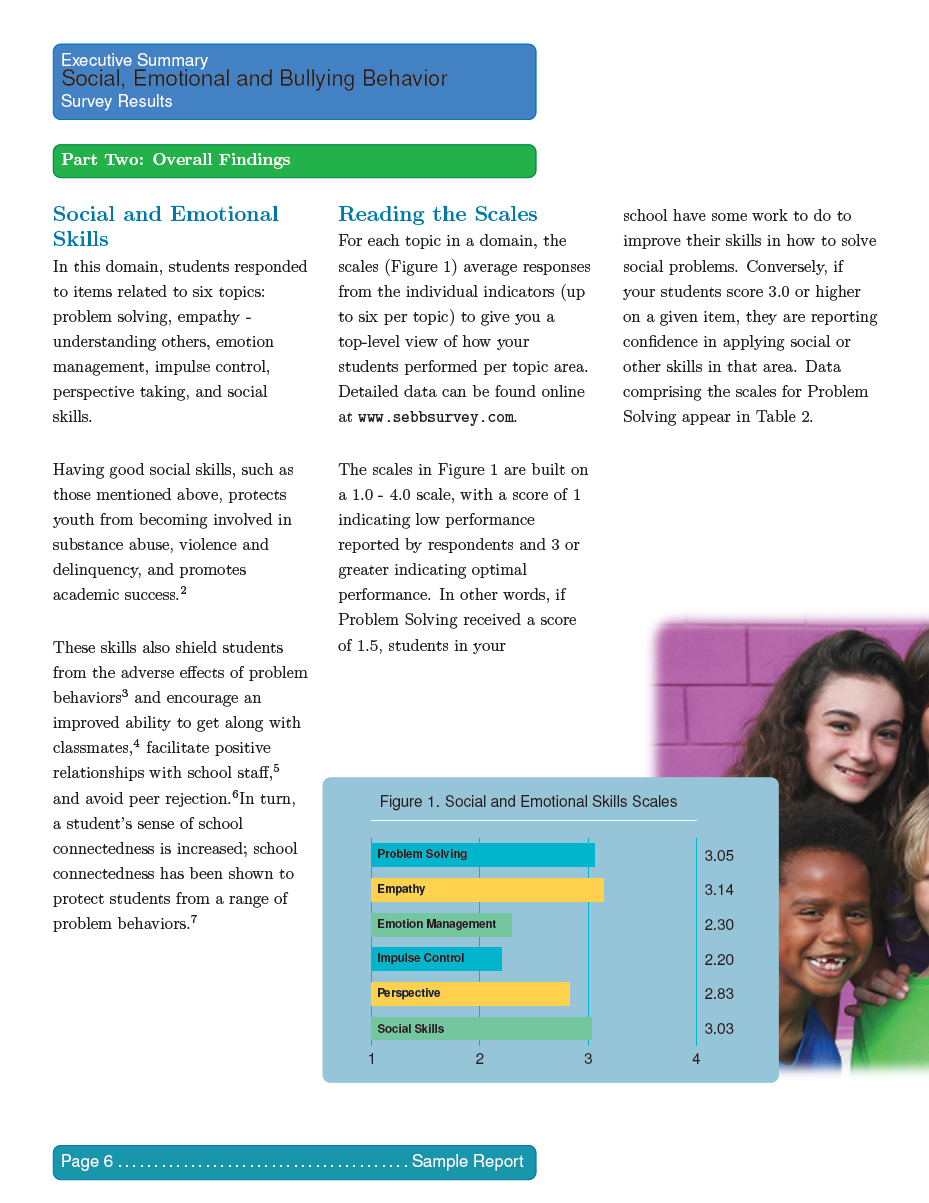 The Social, Emotional, and Bullying Behavior Survey collects data and delivers reports that assess middle school students' bullying perceptions and problem behaviors that affect student engagement. With SEBBS, schools can discover underlying causes for unwanted conditions such as increased absenteeism, lower academic achievement and increased substance abuse.
The SEBBS reports include an Executive Summary and a PDF file of detailed data frequency tables. Use this validated survey tool to collect trend data that measures student improvement in bullying and other problem behaviors.
The survey was developed in partnership with researchers from Pride Surveys and the Committee for Children and can be used with their Second Step Program as a pre-post test or a yearly evaluation to show program effectiveness. It can also be used as a stand-alone instrument to assess bullying behaviors and as a needs assessment.
This questionnaire asks the middle school student to report
Social and Emotional Skills
Peer Relations/Bullying Behaviors
School Climate
Substance Abuse
---
More information can be found at www.sebbsurvey.com