Start your free consultation to discover the right survey for your organization.
or call
Student Surveys for Grades 4-6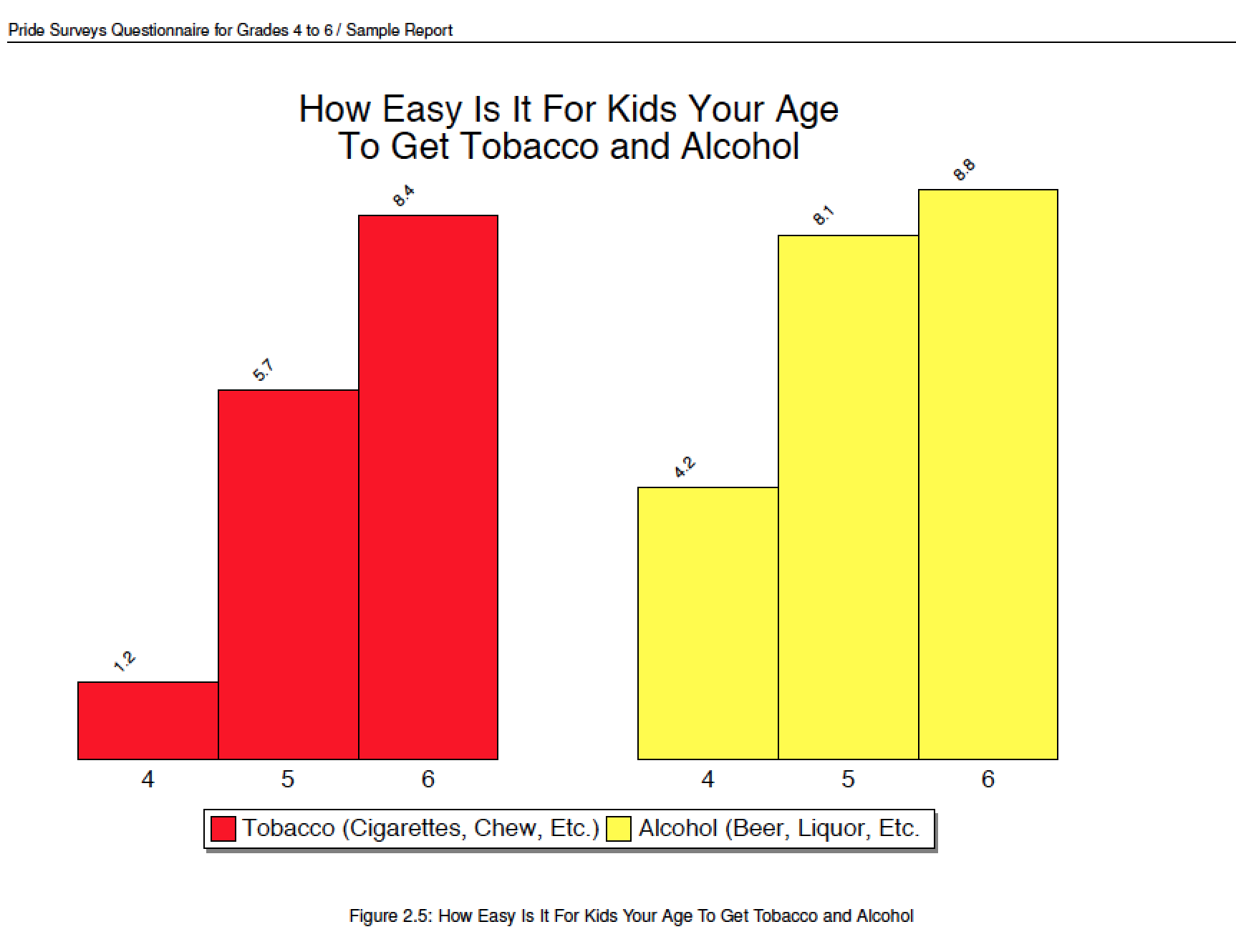 Developed in 1988, Pride's Student Surveys for Grades 4-6 collect data from intermediate grade students as they begin to develop attitudes and behaviors about alcohol, tobacco and other drug use, as well as violence and bullying. It is the most widely used elementary questionnaire in the nation, with over 1.3 million students having been surveyed to date.
In addition to serving as a reliable substance abuse survey for students, these questionnaires also gather information regarding home and family life, how students perceive violent behaviors, and what they do in their free time.
If you'd like to learn more about our grade 4-6 student behavior survey, or about any of our survey products, please call us today at .
What You Can Learn From Our Behavior Survey for Students Grades 4-6
Are you looking for a reliable substance abuse survey for students, as well as a tool to gather information concerning their academic and home life? When using our well-rounded student surveys for grades 4-6, you can expect data on the following topics:
Alcohol, tobacco and drug use within past year
Friends' drug use
Perception of harmful effects of drugs
Tolerance for drug use
Drug use and violent behaviors at school and outside school
Cigarette smoking
Source of drugs
Accessibility of drugs, cigarettes, weapons
Student information
Student characteristics
Academic achievement
Conduct at school
Family life and discipline
Leisure-time activities
Violent behaviors
With our student surveys for grades 4-6, you can reap the many benefits of conducting questionnaires at an elementary level. Call our team today at to learn more, or use our simple online form to order now!
---
Additional Resources for Pride Student Survey Grades 6-12