Start your free consultation to discover the right survey for your organization.
or call

(800) 279-6361
Survey and Questionnaire Company Consultants & Partners
For each project undertaken by this collaborative, Pride Surveys selects staff and consultants with the knowledge, skills and abilities to meet a project's goals. Our survey company partners hail from a nationally-based team of educational consultants, program evaluators for health and education interventions, communicators and public relations professionals, research analysts, and survey administrators.
For more information about our survey company consultants, please read on below, or call to speak with our team. Want to learn more about our full line of scalable survey products? Contact us online, or view the demo for our easy-to-use electronic dashboard, where you'll be able to easily examine and share the data collected by your surveys.
---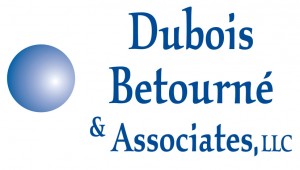 Dubois Betourné & Associates, LLC
As one of our survey company consultants, Dubois Betourné & Associates, LLC (DBA) is best known for:
Communicating messages and results via traditional and non-traditional media
Orchestrating far-reaching, but targeted, campaigns to bring product(s) to market
Conducting market research and communications audits
Developing manuscripts to elevate evidence-based programs to publication
Presenting program results – in person, print, broadcast or online
Managing projects and bringing stakeholder groups together with unified action plans
Seeking and securing program funding
Assisting data analysis with SPSS (weighting, factor analysis, etc)
Writing and designing technical reports, campaign materials, online and print publications
Planning and implementing special projects, events and activities to reach client goals
For more on our survey company partners at DBA, please visit DuboisBetourne.com.
---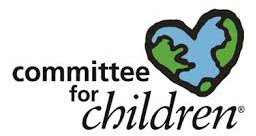 Committee For Children
Pioneers of the importance of social-emotional learning (SEL), Committee for Children is a non-profit organization known for:
Utilizing research-based studies to develop learning materials that help children mature into peaceful, responsible adults
Delivering SEL materials to children in schools across the world, in as many as 70 countries
Helping kids develop skills that make the world a better, safer place, such as how to control their emotions, avoid risky behaviors and solve problems
Creating their Second Step program, which provides teachers with age-appropriate lessons, supported by music and videos, that instill SEL skills in students
Founding other programs that specialize in bullying prevention, child protection, sexual abuse prevention and more
To learn more about our survey company partners at Committee for Children, please visit CFChildren.org.
---
Health Tech Consultants, Inc.
The team at Health Care Consultants, Inc. provides customized services within their areas of expertise, whether your project is new or ongoing, and offers consultant expertise to help you reach the goals you seek.
Our survey company consultants at Health Tech Consultants, Inc. are best known for:
Working within the education, social services, family and health arenas
Developing detailed program evaluation management plans
Implementing needs assessment evaluation for pre-program development
Conducting "evaluability" assessment to determine if a program is ready to be evaluated
Conducting implementation (process or formative) evaluation
Conducting impact (performance, outcome or summative) evaluation
Conducting qualitative, quantitative, and mixed methodologies
Conducting class or other types of onsite observations
Conducting focus groups and key informant interviews
Leading site evaluation team meetings
Inputting, organizing, and cleaning data
Implementing data analysis to include but not limited to using SPSS, GIS, Access
Assisting with or presenting evaluation results to designated groups
For more about our survey company partners, visit HealthTechConsultants.com.