Start your free consultation to discover the right survey for your organization.
or call

(800) 279-6361
What Are the Common Strengths of Effective Community Coalitions?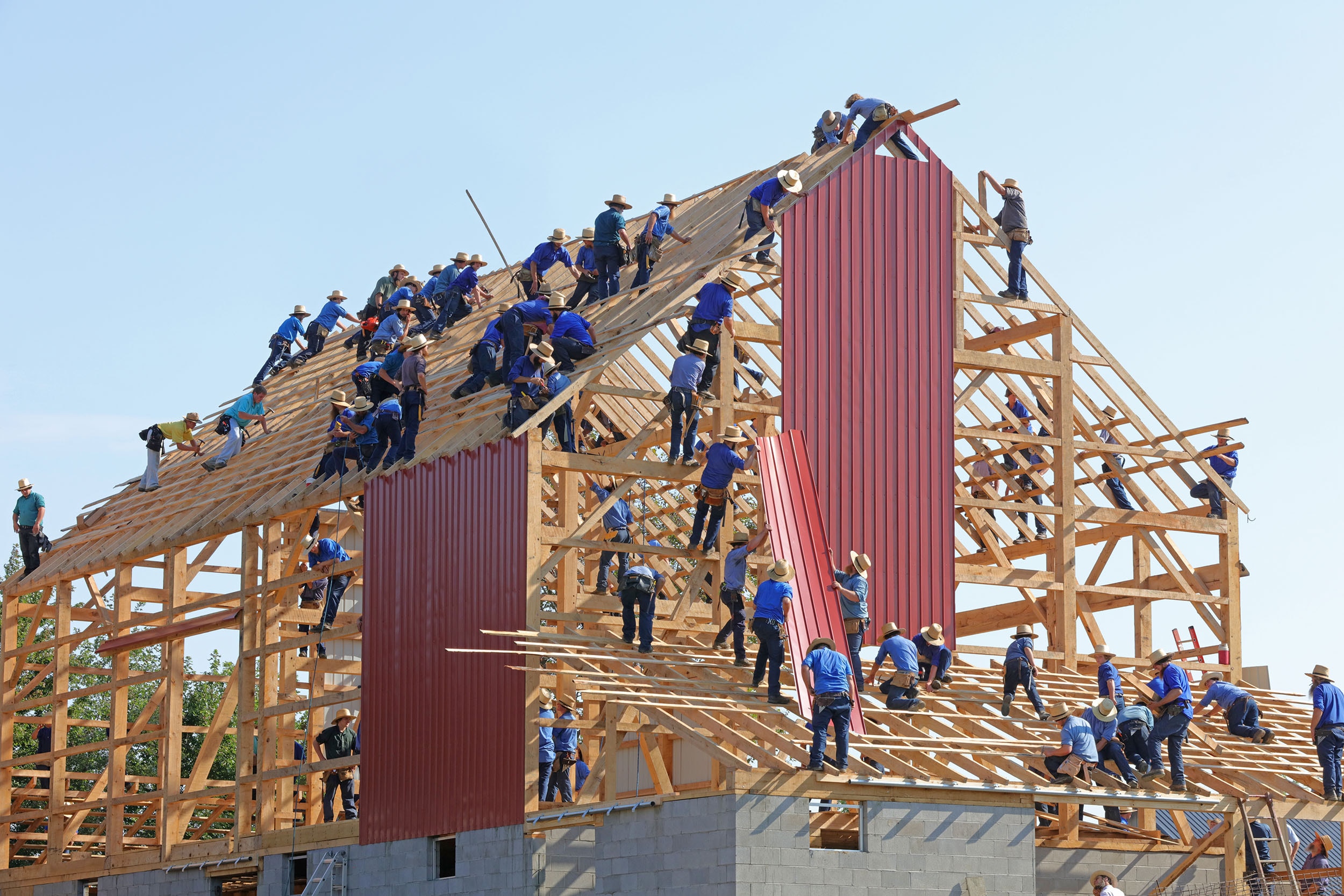 Posted on
Are you thinking of joining a community coalition or part of one already? Whether it's to influence legislation or to spread awareness, effective community coalitions can be a key component in achieving shared goals.
Community coalitions push community advocacy to the spotlight, facilitate unusual alliances, and bring about cooperative change. As coalition members, you are collectively able to focus better on specific issues, keep problem-solving approaches consistently, and receive more positive results than if you worked by yourself.[1]
Like any large decision-making body, the effectiveness of a community coalition depends on many moving parts—from membership selection to information dissemination methods and beyond. Here are some common strengths of effective community coalitions.
An Active and Diverse Membership
If you separately have access to the same contacts and resources, then you're not in a coalition but on the same team. Community coalitions thrive on members exchanging unique information for mutual benefit. The common goal must align, but beyond that, your strategic differences and varied representation may be more influential in the long run.
When your network becomes more successful within your individual spheres, you are more likely to stay active in your community coalition. More activity can lead to more progress and a new effective approach to community advocacy.
Engaged Leadership and Well-Defined Roles
Coalitions need heads or governing bodies that facilitate and encourage member participation, rather than act like bosses holding all the power. Strong community leadership has a direct influence on coalition sustainability, especially when funding becomes an issue.[2]
You should provide value to your coalition and have a well-defined role and a set of responsibilities you're willing to take on. Properly utilized skilled members paired with skilled community leadership can result in higher levels of activity and participation.[3] Having rotating assignments, volunteer roles, or targeted task forces within the coalition can streamline this process. If the community coalition hires paid staff, their roles need to be clarified and they should not be expected to take on what should be members-only responsibilities.
Established Goals and Resources
Members must be aware of the coalition's roadmap and objectives. Having a set of relatively smaller milestones to hit rather than just vaguely working to support community advocacy will make it easier to measure progress and effectiveness.
A growing master list of shared official resources—from funding options to unique professional expertise—make these milestones easier to achieve and celebrate, and can help make coalition tasks more manageable. The approach also ensures that you will be aware of how your personal plans intertwine with those of the community coalition over time.
Concrete Rules, Communication, and Collaboration
You need an agreed-upon system in place that works for everyone who conducts business. Rules also influence a coalition's future acts and decisions. Predetermined policies can limit membership through set requirements, set schedules for meetings and deadlines for milestones, and establish how to deal with personal conflicts between members.
For the system to work, an efficient communication network is essential. This includes internal communication among members to foster a collaborative environment that can accelerate the pace at which the coalition moves through its roadmap, as well as information dissemination to the community being served.
Decisions More Than Discussions
Even the most strategic and structured community coalitions can stall due to placing excessive importance on consensus and considering community input. Both are important, but should not be placed above direct courses of action—even if the said course is a compromise. The key here is to have an equitable and transparent decision-making process that is respectful of the member synergy.
Community Awareness and Mobilization
Community coalitions that reach out to the people whose lives they are working to improve, especially those in community leadership positions, have a better chance of achieving success. Awareness at this level can lead to much-needed community mobilization, increasing collaboration instances that make for more efficient implementation of coalition programs.[4]
A mobilized locale that cares about community advocacy will be more able to help community coalition's new resources and synergies they might not have considered before. Positive change within the community can be longer-lasting, as well, when community members feel empowered and able to engage in positive social acts that help communities change for the better.[5]
Pride Surveys has been a key ally for community coalitions around the world for more than two decades. Our customized surveys provide crucial insights into the emotional state of those surveyed. This information allows community coaltions to strategize and implement action items designed to achieve the greatest impact on those they're seeking to help. Contact Pride Surveys today to learn more about what makes us such a trusted partner to community coaltions around the world.
[1] "Emerging Theories in Health Promotion Practice and Research: Strategies for Improving Public Health" Retrieved 13 September 2019 at http://iums.ac.ir/files/hshe-soh/files/EMERGING_THEORIES(1).pdf
[2]  "An Assessment of the Sustainability and Impact of Community Coalitions once Federal Funding has Expired" Retrieved 13 September 2019 at https://aspe.hhs.gov/system/files/pdf/76601/rpt.pdf
[3] "Factors That Contribute to Effective Community Health Promotion Coalitions: A Study of 10 Project ASSIST Coalitions in North Carolina" Retrieved 13 September 2019 at https://journals.sagepub.com/doi/abs/10.1177/109019819802500308
[4] "Increasing Coalition Effectiveness Through Community Mobilization" Retrieved 13 September 2019 at https://ohioline.osu.edu/factsheet/CDFS-12
[5] "Community coalitions as spaces for collective voice, action, and the sharing of resources" Retrieved 13 September 2019 at https://onlinelibrary.wiley.com/doi/full/10.1002/jcop.22096
Stay Informed!
Sign up for our information-filled email newsletter

Related Posts