Start your free consultation to discover the right survey for your organization.
or call

(800) 279-6361
Community Engagement Strategies for Nonprofits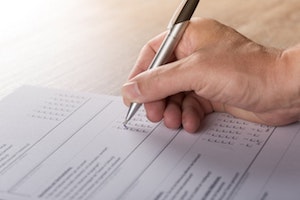 Posted on
Community Engagement Strategies for Nonprofits
As anyone who has been involved in a nonprofit alliance or coalition can attest, community engagement is critical to the success and continued operation of such an organization. Without the support of the community in which it operates, a nonprofit has little chance for long-term prosperity. However, engaging the community isn't always a straightforward process, and many nonprofits encounter difficulties in successfully reaching their audiences.
Due to the unique nature of nonprofits, traditional marketing and PR tactics may not gain much traction. Nevertheless, community engagement is entirely possible and can be achieved through a variety of unique strategies.
What is Community Engagement?
"Community engagement is the process of building relationships with community members who will work side-by-side with you as an ongoing partner, in any and every way imaginable, building an army of support for your mission, with the end goal of making the community a better place to live."[1]
Generally, nonprofits can engage a community in three distinct ways:
1. Showing the audience what the issues in their community are;
2. Explaining how your organization is working in the community to address these issues; and
3. Demonstrating how greater community involvement by your audience can make the community a better, safer place to live for everyone.[2]
Show the Issues That Your Nonprofit is Tackling in Your Community Using Data
While it can be easy to find a wealth of anecdotal evidence suggesting that your community is facing a specific problem, this type of proof on its own will likely not be compelling enough to garner substantial attention.
Scientific data, on the other hand, can move the vague and abstract to the clear and concrete. For example, saying "we have a problem with teen drug abuse in our community" is far less convincing and defensible than "a reliable, scientific survey found that 40% of 14-18-year-olds in the community's schools reported using an illegal drug in the past 30 days." Furthermore, anecdotal evidence paired with hard facts can be much more impactful than just one or the other.
One of the best ways to obtain this valuable information is through surveys. Scientifically valid and reliable surveys can evaluate a target audience for specific factors, such as students in grades 6-12 on issues of bullying. This data can have a wide array of uses in a variety of media, from newsletters and press releases to fundraising efforts and grant applications.
Explain How Your Organization is Working in the Community
The second way in which nonprofit organizations can promote community engagement is by communicating clearly and effectively with the audience itself about your activities. This step is highly focused on relationship building and can come in the form of both oral and written modes of communication.
Decision-makers, leaders, board members, and others who are active parts of your coalition can build relationships with the community on behalf of your organization through a variety of in-person events, including speeches, talks, one-on-one meetings, and open houses.[3]
Additionally, "writing that comes directly from the nonprofit provides an opportunity to share personal stories, future goals and educate readers on why the organization exists in the first place."[4] This written communication can come in the form of monthly newsletters, blog posts, newspaper editorials, and much more.
Furthermore, when it comes to engaging the community, one of the best ways to do so is to find and address your audience right where they are. Having an active social media presence for your coalition is an excellent way to inform and engage your community.
Demonstrate How Community Involvement in Your Nonprofit Benefits Everyone
The third strategy in improving levels of community engagement in your organization involves showing people how increased engagement can contribute to bettering the community as a whole.
"Community engagement is about connecting in a real way. When we interact with as many different people as possible, and with as many different portions of the community as possible, it does not take long to see that we all want the same thing – for our communities to be incredible places to live."[5]
Most communities offer a virtual plethora of people for nonprofits to connect and interact with, from school board members and PTAs to business owners and local unions, legal community members, youth sports leagues, local councilpersons, and more.
Moreover, the ways in which you can connect with these different members of the community is almost as varied as the individuals themselves. Reaching out via phone or in-person may be the best option for some, while you may have more luck connecting with others through written or online communication, such as e-mail or social media. As a result, having a diverse outreach and engagement strategy is critical, as is being persistent in your efforts.
Furthermore, this improvement in the community as a whole is beneficial for the coalition specifically as well, because "once you find ways to deeply engage community members in the work your organization is doing, then you will find your organization's short-term needs begin to fall into place almost on their own – money, volunteers, board members, legislative support, etc."[6]
Connecting with Your Community: Where to Start
Clearly, there are a variety of different strategies that nonprofit organizations can use to actively encourage community engagement, helping them work towards their goals and improve their communities. What's also clear is the critical role that reliable data can play in all steps of this process, from demonstrating the issues to showing progress towards goals.
If your nonprofit isn't sure which surveys to use or even how to start the data collection process, Pride Surveys can help. As a proven surveying company, we have been helping nonprofits and coalitions collect and report meaningful data to their communities for over three decades.
For more information, check out the types of surveys we offer and testimonials from coalitions we've worked with in the past. Ready to find out how we can help your organization better engage with your community? Give us a call at 800-279-6361 or fill out our quick online contact form.
[1]Gottlieb, Hildy. "The 3 Most Effective Tools for Community Engagement." 2002. ReSolve, Inc. www.help4nonprofits.com. Retrieved from http://www.help4nonprofits.com/NP_Mktg_3EffectiveTools_Article.htm on January 24, 2017.
[2]Ibid.
[3]Ibid.
[4]"How to increase community engagement." DONORDIRECT. Retrieved from http://www.donordirect.com/blog/media-management/how-to-increase-community-engagement/ on January 24, 2017.
[5]Gottlieb, Hildy. "Introduction to Community Engagement." 2006. ReSolve, Inc. www.help4nonprofits.com. Retrieved from http://www.help4nonprofits.com/NP_Mktg_Marketing-vs-CommunityEngagement_Art.htm on January 24, 2017.
[6]Ibid.
Stay Informed!
Sign up for our information-filled email newsletter

Related Posts