Start your free consultation to discover the right survey for your organization.
or call

(800) 279-6361
Understanding Teen Online Behaviors to Set Safe, Smart Boundaries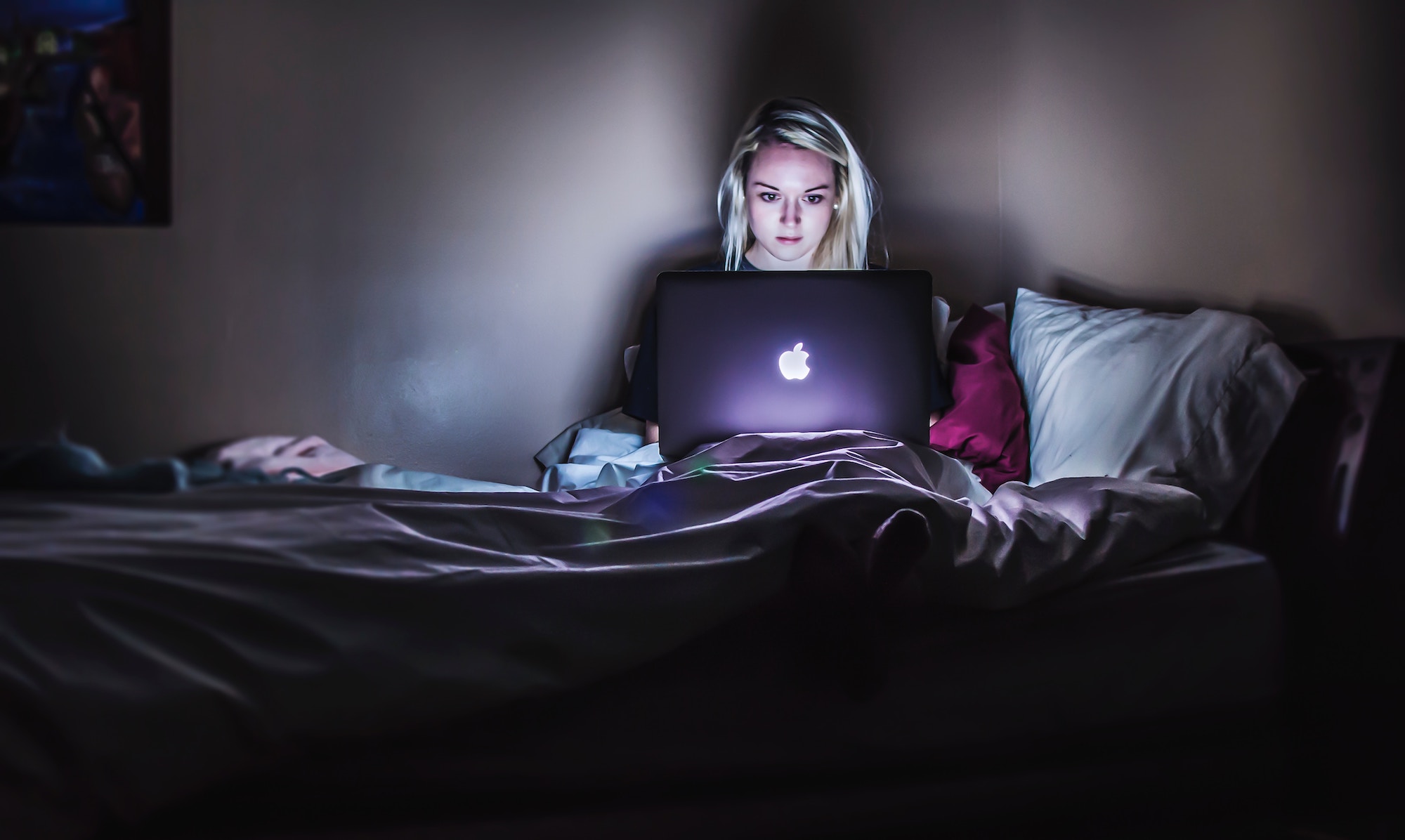 Posted on
With the explosion of Internet-connected and handheld devices in the last decade (the first iPhone debuted in 2007), children today have access to laptops, tablets, smartphones, gaming consoles, and more. With these devices come a new set of parenting challenges and responsibilities to keep kids safe not only from online peers and cyberbullying but also sexual predators and people seeking to do them harm online. At the same time, it's increasingly difficult for parents and caregivers to monitor everything their kids see and do on their screens. With one in three caregivers admitting concerns about their child's technology use in the last year, we explore some strategies for smart, safe screen use for teens.[1] 
Kids and Safe Social Media Use
Adolescents were among the earliest social media users and continue to be active on these sites at high levels. According to the Pew Research Center's study of Teens, Social Media and Technology 2018, social media use has increased dramatically in the last three years. Roughly half of teens (51%) aged 13-17 in the US are on Facebook.[2] 85% of teens use YouTube, 72% are on Instagram, and 69% are active on Snapchat.[3] In addition, 95% of teens now have a smartphone or access to one, and 45% of teens now say they are online almost constantly.[4]
Understanding reputation management early is an important lesson for adolescents. Both Facebook and Instagram prohibit anyone under the age of 13 from having profiles on the platforms mainly for privacy reasons, but maturity also plays a role.
Social platforms aren't inherently bad. Many teens feel they benefit from being active on the sites. Social media can be a wonderful tool for building connections and keeping in touch. However, when sharing family news, photos, and more, kids can open themselves up to risks they need to understand. Some teens have learned the hard way that things put on social media can live forever as others download shared photos or potential employers stumble across old social accounts. Keeping posts private and only accepting friend requests from people they know in real life can help make it more difficult for someone to access their information or exploit them.
Kids and Safe Gaming
When it comes to safe online gaming for kids, some companies use filters that proactively block cyberbullying, sexual dialogue, hate speech and more – all in real time – on internal chats. This preemptive approach is a great start, but it's also important to let kids know they should tell their parents or report a player making unwelcome comments if they ever feel uncomfortable while gaming. Some games offer a mute, ignore or blocking option for chats and comments. Teens need to know that parents will be monitoring their play and watching their online sessions – and will pull the plug if things get out of hand. This awareness can be reassuring for both adults and children. Consider gaming with your kids as a way of connecting with them and monitoring how they operate on "always online" games.
Screen Time for Kids
The American Academy of Pediatrics (AAP) recommends that parents and caregivers create a plan for how kids interact with screens and media.[5] Make bedrooms a digital media-free zone or plan for meal times to be screen (including phones) free.[6] The AAP also suggests having regular and ongoing conversations with kids about "online citizenship and safety, including treating others with respect online and offline."[7]
Maturity also plays an important role in determining appropriate screen time, smart usage, and how to best monitor both. Consider setting a screen curfew where all devices must be stowed to focus on homework, play time, or family time. Many internet service providers now offer the option to turn off Wi-Fi after a certain hour or during meals.
Allowing your child to play a role in the decision-making can make this an easier process. Instead of restricting access or taking their devices away as punishment, set some clear rules for use to empower them to regulate their own screen time. Ensure that your child understands what will happen if rules are not followed and follow through if commitments are not kept.
Online Safety for Kids and Predators
We've written before about cyberbullying and online safety. Predators are something we often hear about in the news, but how common are these incidents? According to PureSight, an online safety resource for parents, one in five U.S. teenagers says they received an unwanted sexual solicitation on the web. These communications were defined as requests to "engage in sexual activities or sexual talk, or to give out personal sexual information."[8] Only 25% of kids involved in these solicitations told a parent. While most targets of these predators are girls (70%) between 11 and 15, most Internet sexual predators tend to fall between the ages of 18 and 55 and may be lying about their age online.[9] PureSight also offers a resource for parents to help begin conversations with their kids about this difficult topic.
Parent Resources: Online Safety for Kids
Several resources can help parents and caregivers determine the best way to protect children as they explore social media, digital media, and the web. The site Connect Safely shares several tips for teens to be safe and have fun online here. The Family Online Safety Institute offers 7 Steps to Good Digital Parenting here. PureSight provides multiple resources for parents here.
The behavior of tweens and teens is complex, and it's important to help prepare them for the future while keeping them away from serious risk. So, if you believe risky behaviors are impacting your students and learning in your school, what can you do? Ask the tough questions.
The benefit of working with a survey company is that we can anonymously and effectively ask the difficult questions through multiple student survey tools. Survey results can offer insights into the intersection of risk and academic success including the learning environment and school climate, cyberbullying and more.
Please browse through the different types of scalable student surveys we offer and find out why more than 13.9 million students, parents, and faculty members have responded to Pride Surveys. Questions? Please call us today at 800-279-6361 or fill out our quick online contact form.
---
[1] "Concerns about children, social media and technology use." Retrieved 27 November 2018 at http://www.pewinternet.org/2015/07/16/concerns-about-children-social-media-and-technology-use/
[2] "Teens, Social Media & Technology 2018." Retrieved 27 November 2018 at http://www.pewinternet.org/2018/05/31/teens-social-media-technology-2018/
[3] Ibid.
[4] Ibid.
[5] "Media Use in School-Age Children and Adolescents." Retrieved November 27 2018 at http://pediatrics.aappublications.org/content/138/5/e20162592
[6] Ibid.
[7] Ibid.
[8] "The Prevalence of Unwanted Sexual Exposure and Solicitation Among Youth: A Meta-Analysis." Retrieved 27 November 2018 at https://www.jahonline.org/article/S1054-139X(18)30134-4/fulltext
[9] Ibid.
Stay Informed!
Sign up for our information-filled email newsletter

Related Posts