Start your free consultation to discover the right survey for your organization.
or call

(800) 279-6361
How Do You Build a Strong Community Coalition?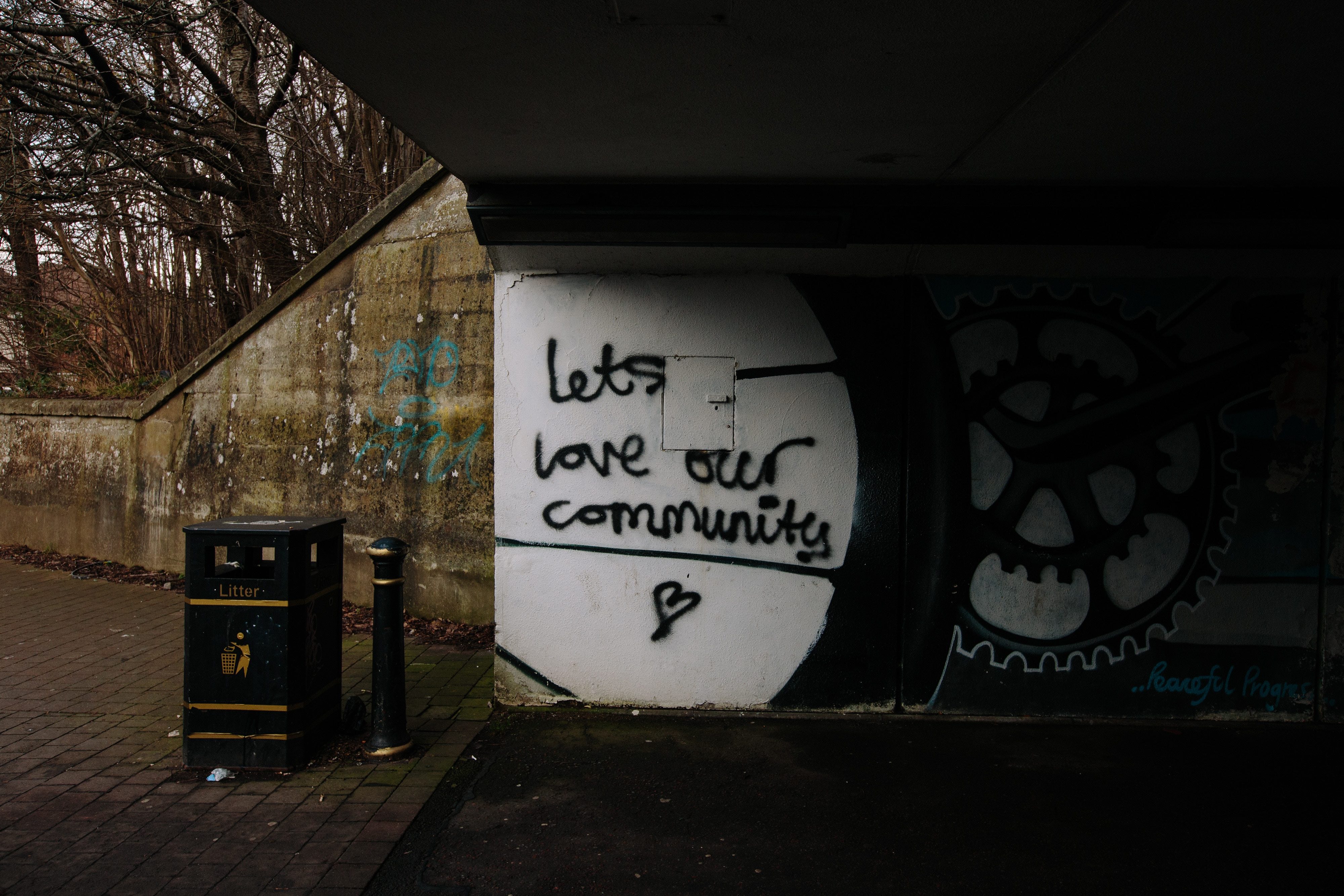 Posted on
While there are many ways to help a community thrive, one of the more effective strategies for sustaining a healthy community is to build a strong community coalition. The reason behind this is due to what's inherent in every effective community coalition: buy-in.
A coalition is a voluntary, formal agreement and collaboration between groups or sectors of a community in which each group retains its identity, but all agree to work together toward a common goal.[1] Coalitions bring together leaders from every sector of the community — education, business, religious, nonprofit, and more — to come up with a holistic plan to influence outcomes on a specific problem — drug use among the youth, for example.
Knowing the problem or issue you want to focus on is the first step in building a community coalition. Once you've identified the issue, then the actual creation and implementation of a community coalition begins.
Outline Your Mission
Once you've identified a problem, how is your soon-to-be coalition going to help solve it? What's your mission, exactly? A good community coalition mission statement allows you to quickly convey your goals to potential members, beneficiaries, or funders.
"In order to build a community coalition that will function as a unified whole, members must be committed to the coalition's mission. A well-written mission statement will let new members know precisely what type of alliance they are joining and what they will be expected to support." [2]
A community coalition's mission will drive nearly every decision it makes. Don't assume the mission statement is something to brush off or will take little effort in crafting. It matters.
Knowing Who Should Be Involved
One of the first steps in actually building a strong community coalition is to know who should be at the table. Not everyone needs to be included, but not having the right people will doom your coalition from the beginning.
"Coalitions with less diverse membership may communicate and work more quickly because members' objectives may be more alike. These coalitions, however, may be weaker in their ability to comprehend other factors that contribute to the problem that lay beyond the purview of their member organizations."[3]
One major aspect of a strong community coalition is its sustainability. Can the coalition remain intact and working to solve the initial problem? We can never predict the future, but thanks to a study commissioned by the federal government, we do have some common characteristics of strong community coalitions that have staying power.
"The results of this study are consistent with others indicating that strong leadership has a direct and positive influence on the sustainability of coalitions. Sustained coalitions were more likely than not sustained coalitions to have a Board of Directors (60% compared to 26%, p<.10)."[4]
Promote and Share Your Work
We live busy lives and have a difficult time staying up to date on local issues. Don't be afraid to share the work your coalition is doing with those within the community. Too often good work done via a strong community coalition goes unnoticed in large part due to the coalition not informing the public.
"Even those who are not members of the coalition can provide useful information and assistance at coalition meetings, hearings, rallies, fundraisers, media events, community forums, and other gatherings. These types of interactions are great opportunities for the coalition to share information, exchange ideas, and strengthen its bonds with the community."[5]
Leveraging local media outlets and other community leaders — even those not taking part in your coalition — has a lasting effect on the impact your coalition is doing. Never forget that.
Get the Data You Need to Help Make Decisions
Most successful community coalitions have access to great data. At Pride Surveys, we can help provide your community vital data directly from those who need your coalition's help.
The benefit of working with a survey company for community coalitions is that we can gather necessary information through anonymous and effective survey tools to go beyond subjective information to fact-backed data. With this information, coalitions are in a better position to secure future funding from a variety of sources.
Pride Surveys has been partnering with community coalitions for the last thirty years and has a wealth of experience in helping coalitions work with schools and community members to get the data that they need. Find out why more coalitions, including multiple "CADCA Coalitions of the year," trust Pride Surveys for their data collection over any other survey company. Reach out and contact us with any questions you have about who we are and what we do at 800-279-6361.
[1] "Join or Start a Community Coalition." Retrieved 22 May 2019 at https://www.cadca.org/join-or-start-coalition
[2] "Strength in Numbers: A Guide to Building Community Coalitions." Page 9. Retrieved on 22 May 2019 at https://www.communitycatalyst.org/doc-store/publications/strength_in_numbers_a_guide_to_building_community_coalitions_aug03.pdf
[3] "Developing Effective Coalitions." Page 9. Retrieved on 22 May 2019 at http://www.preventioninstitute.org/publications/developing-effective-coalitions-eight-step-guide
[4] "An Assessment of the Sustainability and Impact of Community Coalitions once Federal Funding has Expired." Page 9. Retrieved on 22 May 2019 at https://aspe.hhs.gov/system/files/pdf/76601/rpt.pdf
[5] "Strength in Numbers: A Guide to Building Community Coalitions." Page 12. Retrieved on 22 May 2019 at https://www.communitycatalyst.org/doc-store/publications/strength_in_numbers_a_guide_to_building_community_coalitions_aug03.pdf
Stay Informed!
Sign up for our information-filled email newsletter

Related Posts