Start your free consultation to discover the right survey for your organization.
or call

(800) 279-6361
Bullying of LGBT Youth in Schools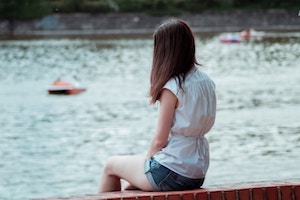 Posted on
The Bullying of LGBT Youth in Schools
LGBT (Lesbian, Gay, Bisexual, and Transgender) youth are significantly more likely to experience bullying than non-LGBT students; in fact, the GSLEN National School Climate Survey revealed that around 85% of LGBT students reported experiencing at least some form of harassment within the last year.[1] The bullying of LGBT youth also results in this subsection of the population being four to eight times more likely to attempt suicide. They also face higher levels of depression and are twice as likely to use drugs or alcohol.[2]
These students are also less likely to graduate high school and go on to college due to the extent of the harassment they face in high school.[3] Furthermore, LGBT youth are more likely than their heterosexual peers to become homeless, causing them to face further stigmas associated with foster care and homelessness, in addition to higher risks of abuse, mental health issues, and suicide.[4]
With such staggering LGBT youth bullying statistics, it is vital that administrators, teachers, and communities take steps to stop the bullying of LGBT youth in schools. While these steps partially include those that we discussed in our previous posts about preventing bullying in schools and outside of schools, addressing the issues surrounding the bullying of LGBT youth takes additional initiatives that focus on this particular problem.
Create Unambiguous Policies Specifically Targeting the Bullying of LGBT Students
When schools add policies that specifically state that the bullying of LGBT students will not be tolerated, it not only sends this message to all students in the school, but it also makes LGBT students feel safer at school.[5] They then know that they are included and deserve the same respect as all others protected by the schools' anti-bullying policies, and schools with such policies are less likely to report a serious harassment problem.[6]
Educate All Teachers, Staff, and Volunteers about the Bullying of LGBT Students
Part of creating a safe environment for LGBT youth is ensuring that those with authority – staff, teachers, administrators, volunteers, and other adults – are open-minded and educated on the issues facing LGBT youth.[7] By teaching these authority figures about LGBT bullying in schools and related issues, and by having open discussion about these issues, LGBT youth are much more likely to trust and confide in adults. LGBT students are then more likely to believe that not only do they have the school authority figures on their side, but they are also more equipped to handle any kind of harassment. By creating a support system, not entirely different from a support system for other types of bullying, schools can create a safer environment for LGBT students. This is shown by the OUT for Schools Campaign, a campaign asking teachers to wear badges that signify themselves as LGBT allies, willing to help LGBT students regardless of their own gender identity.[8]
Establish a Gay-Straight Alliance in Your School
A Gay-Straight Alliance – or GSA – is a club-like organization that offers a safe space and support network for LGBT students. According to one study, "[s]tudents who attended schools with GSAs reported fewer homophobic remarks, more intervention from school personnel and a greater sense of connectedness." [9] A GSA benefits all students, as it fosters understanding, equality, and a shared connection between LGBT students and non-LGBT students. Because there is more understanding, there tend to be fewer instances of LGBT youth bullying in schools with Gay-Straight Alliances.[10]
Understand the Environment in Your School
To create a safe environment for both LGBT youth and non-LGBT students, an ideal first step is to assess the situation to get an idea of the attitudes and opinions of the students in a school. Administrators need to understand how common the bullying of LGBT students is and what attitudes cause this behavior. By surveying students, staff, and faculty, administrators can evaluate the situation and address the issues so that LGBT bullying in the school diminishes over time.
Pride Surveys offers a variety of student surveys that are customizable up to 10 questions to help schools evaluate and address LGBT bullying in schools. Our school climate and bullying surveys focus on grades 4-6 or grades 6-12. Contact us today at (877) 957-6870 or online.
---
[1] 1 "LGBT Students Experience Pervasive Harassment and Discrimination, But School-Based Resources and Supports Are Making a Difference." Gay, Lesbian, and Straight Education Network. Retrieved from here on August 2, 2016.
[2] "Anti-Gay Bullying." StompOutBullying.org. Retrieved from here on July 26, 2016.
[3] Ibid.
[4] LGBTQ Homeless Youth Fact Sheet." The National Alliance to End Homelessness. Retrieved from here on August 2, 2016.
[5] "Bullying of LGBT Youth and Those Perceived to Have Different Sexual Orientations." StopBullying.gov. Retrieved from here on July 26, 2016.
[6] Ibid
[7] "Bullying and LGBT Youth." StopBullying.gov. Retrieved from here on July 26, 2016.
[8] "Coming OUT for Safe Schools." StopBullying.gov. Retrieved from here on July 27, 2016.
[9] "Bullying and LGBT Youth." Mental Health America. Retrieved from here on July 26, 2016.
[10] Plante, Kelly. "The Impact of a Gay Straight Alliance on Middle and High School Age Students." The Graduate School of the University of Wisconsin-Stout. Retrieved from here on July 27, 2016.
Stay Informed!
Sign up for our information-filled email newsletter

Related Posts